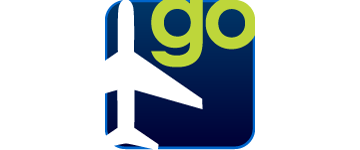 Offline, In Flight, and Free
The FltPlan Go Electronic Flight Bag (EFB) app for pilots brings all of the great FltPlan features and more from the website to your iPad, iPhone, Android tablet, or hi-res Android phone.

The free app shows graphical flight plan routes and gives registered users offline and in-flight access to NavLogs, Approach Plates, Weather Briefings, Hi-res / Zoomable Sectionals, Victor Low Charts, Jet High Charts, and much more.

FltPlan Go also offers a variety of basemaps, such as North America, Satellite, Topographic, Shaded Relief, and Street Maps. Users have the ability to track flights and access tools and calculators such as PDCs, Weight & Balance, eLogBook, Checklists, Wind Calculator, Wind Calculator w/ Airport, Fuel Conversion, Temperature Conversion, Density Altitude Calculator, and the ISA Temp. Calculator.


Features include:
Approach Charts on Maps
AirDrop
Custom Waypoints (including CSV, KMZ, and KML imports)
SIDs and STARs with transitions displayed on route
AirDrop
Instrument Panel
Split Screen (not available for iPhone)
Auto-syncing of NavLogs, Routes, and Weather
Airport & FBO Information
Fuel Prices
Moving Maps
NavLogs
In-flight Weather
Animated WX
Weight & Balance
Documents
Binders
Flight Tracking
PDCs
eLogbook
Calculators
Scratchpad
Aircraft Checklists
Breadcrumbs with Enhanced Playback
Geo-referenced Approach Plates, Taxi Charts, and Airport Diagrams for the U.S. and Canada
CAP Grid
Measure Tool
Cloud Tops Tool
Spotlight Integration for iOS 9
Emailing, Printing, Annotating of NavLogs

Connectivity Options:

ADS-B

Clarity (not for iPhone), Dual XGPS, Pathfinder, iLevil SW,
L-3 Lynx, Stratux

Avionics

Dynon, Advanced Flight Systems, Avidyne

Weather

XM Weather™

App-to-App

Satcom Direct, Jeppesen Mobile FD 2.7

Simulators

X-Plane Simulator, FSX & Prepar3D GPS
Download it today.