Newsletter - August 17th, 2011
---
New Enhancement to Free iPad App - Winds Matrix
FltPlan.com's free iPad App is rapidly becoming the 'must have' tool for pilots. Integrated with the full FltPlan.com website, another feature has been added to the App.
You now have the option to include the expanded Winds Aloft Matrix with your NavLog for offline viewing while in flight.

Similar to the FltPlan.com website's Winds Aloft Matrix, you can get up to 10 different altitudes of Winds Aloft data, ETE, and Fuel burn information. You can use the 'Set Weather Default' link from the Weather page (see previous FltBrief Newsletter at http://flttrack.fltplan.com/fltbrief/July2011/fltbriefvol2.htm#4) to include the Winds Aloft Matrix.


Winds Aloft Matrix in offline mode
Free Approach Charts coming to FltPlan.com's iPad App
Starting the first week of September, the FltPlan.com iPad App will include Free Approach Charts. You'll find the Approach Charts easy to search, easy to view, and easy to retrieve. With all types of exciting features, the FltPlan.com App with Approach Charts will make your flying a whole lot easier. The addition of approach charts will be another free service of FltPlan.com. In the coming weeks, check our FltBrief Newsletter or the iPad App store for this latest enhancement to our iPad App.
Detailed instructions for our iPad App
To make it a little easier to understand the many features of our FltPlan.com iPad App, we have come up with the following link to help navigate your way around with the App.
http://imageserver.fltplan.com/ipad/index.htm

---
Airport/Facility Directory now available on the FltPlan.com Android App
Our widely used Android App with over 35,000 downloads, has a new feature: It now has the ability to download the FAA's digital A/FD. The pages are in PDF format that ensure a good reading quality when zooming in.

The Android App now includes weather, approach charts, flight tracking, and now the FAA's Airport/Facility Directory.

You can refer to our Information & Help Guide for step-by-step instructions:
http://imageserver.fltplan.com/android/index.htm

The Airport/Facility Directory is updated every 56 days and you will be notified when the update is available.

A/FD shown on Android device
Download FltPlan.com Mobile from the Android Market
---
New Enhancements to Our Already Popular Flight Tracking
Did you know that FltPlan.com has been providing General Aviation Flight Tracking since 2001? We serve more corporate flight departments than any other flight tracking service. The many improvements we've made over the years ensure that our users have the best flight tracking information and the best tracking maps in the general aviation industry. And we've just made more upgrades.

You can now see Airport Arrivals and Departures on your Flight Tracking page. To see a list of flights to or from a particular airport, just click on the Flight Tracking link at the top of the Main Menu page. You can then select Arrivals or Departures, and enter the airport ID in the box on the right-hand side.

From FltPlan.com's Flight Tracking page, you can view up to 10 stored aircraft and see the last flights for your aircraft at a glance.
We've also made it possible for you to view history for Aircraft stored in your account for up to seven days with Stored Aircraft History.

You can also get the same information for any other unblocked aircraft with the Enter Aircraft for History button.

Have a blocked tail number on the new Certified Security Concern list? Not a problem. FltPlan.com can 'unblock' your aircraft so only your account can view the aircraft's activity.
So why go anywhere else for Flight Tracking?

---
Hospitality Is In Wilson Air Center DNA
by J. Mac McClellan
Wilson Air Center ranked in the top five in almost every category of the 2011 FltPlan.com Pilots' Choice Awards, and that shouldn't surprise anybody. You see, Wilson Air Center is the creation of a family that revolutionized the hospitality industry 60 years ago.
The story may be a familiar one, but it remains the key to Wilson Air Center's success in pleasing pilots. In 1951 Kemmons Wilson, father of Bob Wilson who operates the FBOs, created Holiday Inn. The elder Wilson was unhappy that he couldn't find a reliable hotel at an affordable price for his family on a trip, so he came up with the idea for a chain of hotels that would offer consistent service and quality at a good value. Holiday Inn was born. It was a first, and the concept has endured.
It is the same Wilson family attitude of consistently competent and friendly service that has made Wilson Air a success with pilots. From the beginning Bob Wilson recognized that an FBO is really a personal service that must function like a top notch hotel or restaurant. The physical facilities are very important, but the lasting impression will be made by the people who serve you; and Wilson finds people who are unfailingly cheerful, energetic and competent to staff its FBOs.
The Wilson family is from Memphis and that's where it established its first FBO. And it is the Memphis facility that drew the huge number of winning votes in the FltPlan.com survey. In recent years Wilson has expanded to have FBOs in Charlotte, Houston and Chattanooga.
Wilson was the first in the country to install a big canopy that you could taxi under to load and unload while being protected from the hot Memphis sun or the not-too-infrequent downpours that happen along the Mississippi. The canopy at Wilson was a new concept that added an important option to being in a hangar or out on the ramp.
The canopy at Wilson Memphis is one of those "why didn't I think of that" concepts that now seems so obvious. But it was the people-oriented Wilson agenda that caused them to realize it is passengers (people) who need protection from the elements while coming and going. Now taxi-under canopies are common at many FBOs around the country, but the huge 26,000 square foot canopy at Wilson Memphis is still one of the largest.
What Wilson has demonstrated over the years is that serving people is what the FBO business is all about. And FltPlan.com users have taken notice and agreed with the Wilson way.

---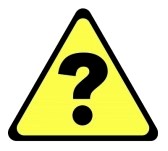 Don't Let Precious Minutes Be Wasted in an Emergency:
Keep your contact information up to date
Every once in awhile, we find it necessary to contact a pilot. There might be an emergency, a problem with your flight plan, or a question of your whereabouts. This is especially likely to occur now that we are filing more flight plans to and from Canada. Nav Canada's policy makes them quicker to start search and rescue procedures than is common in the U.S. (See Mac McClellan's article in FltBrief, July 2011 Vol. 1. http://flttrack.fltplan.com/fltbrief/July2011/fltbriefvol1.htm#1) If your contact information is in your account and is current, it's an easy matter to get in touch with you.

Make sure there is a phone number and a cell phone number for each PIC in the account. Just having the account holder's information is not sufficient, should someone else be flying the plane.

To keep your contact information current, go to the "Change User or PIC Info" link on the left side of the Main Menu page of FltPlan.com. We find it works best if you put your cell phone number in the first slot so that we have a better chance of finding you when you are away from home. We will also check emergency contact info in your ICAO data for your aircraft.

Rest assured, we will not sell your phone number or use it for any other purposes than those related to filing your flight plans.

---
Check out Mac McClellan's Left Seat
This week Mac McClellan's blog, Left Seat, is "Safer Than Ever, So Let's Change Everything". You can view Left Seat by clicking on the banner on the FltPlan.com log-in page or by going directly to mac.FltPlan.com.

---
FltPlan.com On Twitter
Follow us on Twitter for up-to-date information on busiest airports, most used aircraft, and more. www.twitter.com/FltPlan
---
Thanks for using FltPlan.com
all rights reserved © Copyright 2011 by Flight Plan LLC